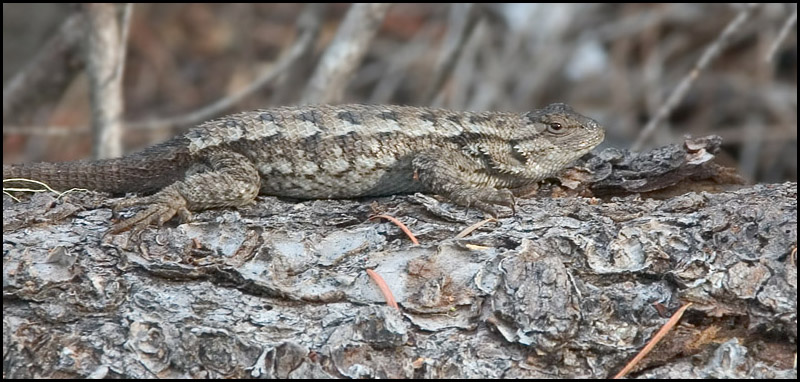 This little fellow was living in deep shade in the forest, at the Natural Bridge area of the Rogue River near Prospect, Oregon.

I've lived my whole life in Washington state, and I'm always fascinated by how differently critters

act

in other places. The lizards I'm used to are flighty things -- you're lucky to get a good look at one, let alone a picture. But this little fellow stood stock still for a minute or more while I squizzled around for a good angle and a closer position. I know, it's nothing to compare with Mike Broderick's 2 hours (!) for his Chuckwalla photo, but still, it's a lot more than the second or two that I'm used to!

Body length about 5". I had to crop half the tail to get enough detail on the head -- tradeoffs, tradeoffs.


--Rik



Natural light, Canon Digital Rebel, Sigma 18-125mm at 125, handheld 1/50 sec at f/9.0, ISO 400, crop to about 50% in width.