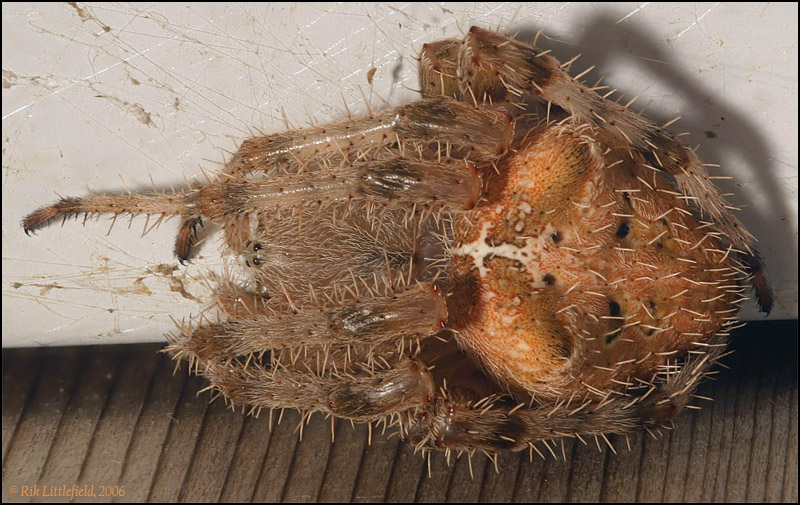 This subject is from almost exactly one year ago -- a spider on my porch that I shot for one of the old Weekly Challenges.

"Spines"

I think it was.

Anyway, the picture disappeared from the old forum some months ago, and I've been waiting for some good motivation to rework it.

Carl's recent questions about stacking provided that.

This shot was stacked from a live subject that was simply gracious enough to stay completely still for minutes at a time. Camera was mounted in fixed position on a mini-tripod, stacking was by tweaking the lens focus ring. Details are posted

here

in the technical forum.

--Rik



Canon Digital Rebel, Sigma 105mm macro at f/11, stacked using Helicon Focus.