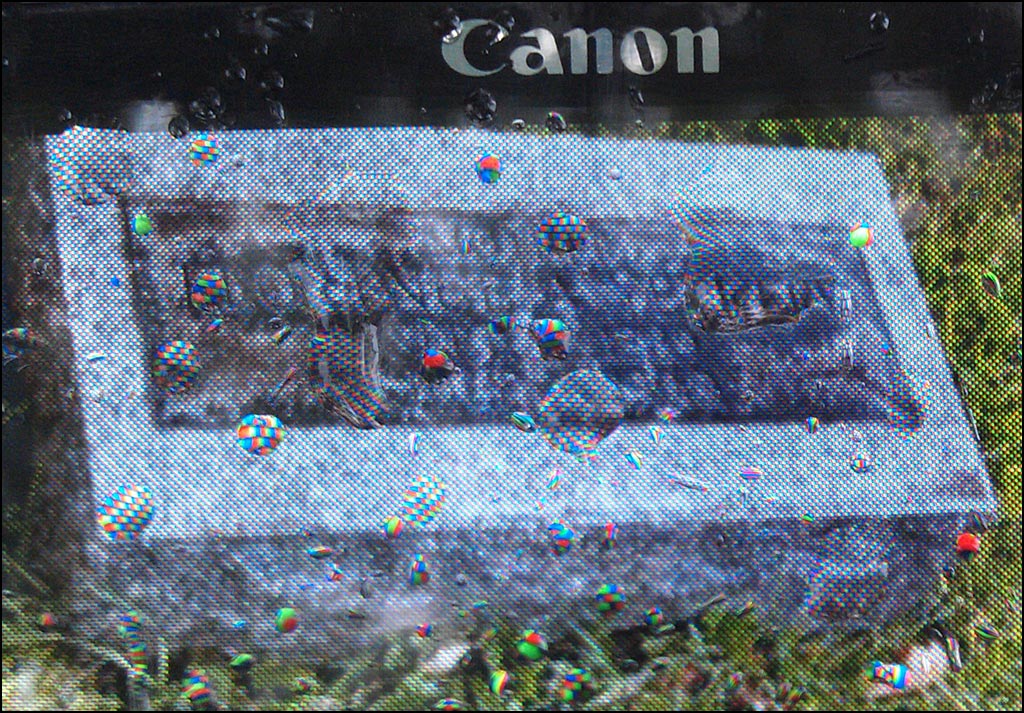 Interest, like beauty, is in the eye of the beholder.

My wife wanted a recording of the cemetery stone; I thought the process was more interesting.

Not necessarily pleasant (

"It was a dark and stormy day..."

), but far more interesting.

I understand the picture of the stone came out fine for her purposes. For mine, this picture of the picture of the stone seems better.


The camera serving as subject is a Canon A710; the camera taking this shot was an HTC Droid Incredible 2. No devices were injured in the making of this picture.


--Rik