Once in a while everything comes together nicely...


A couple of days ago, Bernhard posted a copepod showing some nice details of muscles and intestines. I thought that was pretty cool!

Tonight, a copepod showed up in a drop of what I had expected to be just protozoa. The camera was mounted, I knew how to set the illumination, and the copepod was both agreeable and constrained.

Panel 1. Copepod near small ciliates (

Colpidium?)

, copepod eating small ciliate!


10X NA 0.25 and 40X NA 0.65 objectives, 10X eyepiece, Canod SD 700 IS camera at various zooms.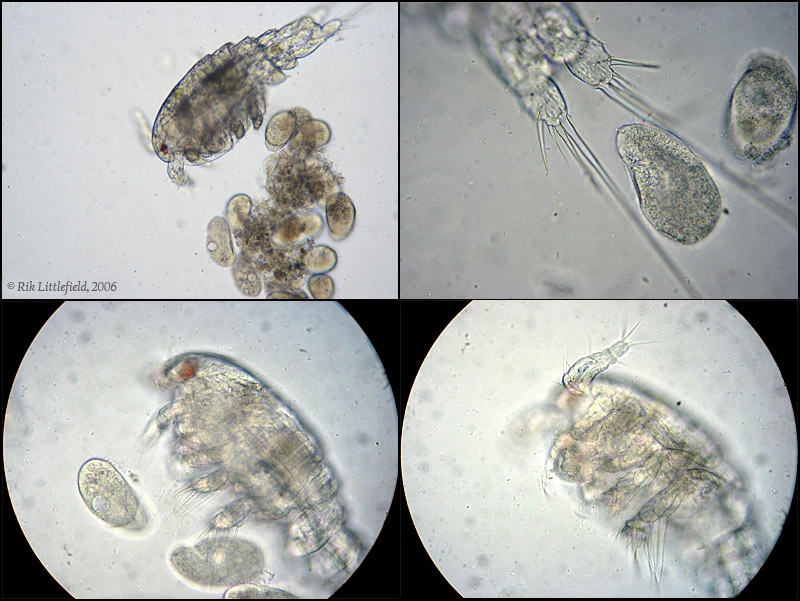 Panel 2. Guts and muscles of copepod.


40X NA 0.65 objective, 10X eyepiece, Canod SD 700 IS camera at different zooms. Brightfield illumination, tungsten bulb.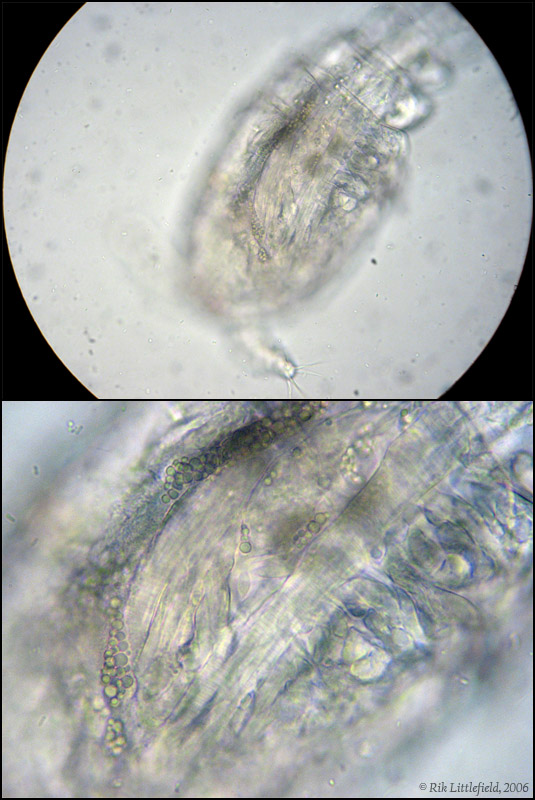 Image 3. Closer view of guts and muscles. This is the same image as at the bottom of the previous panel, but larger and green channel only.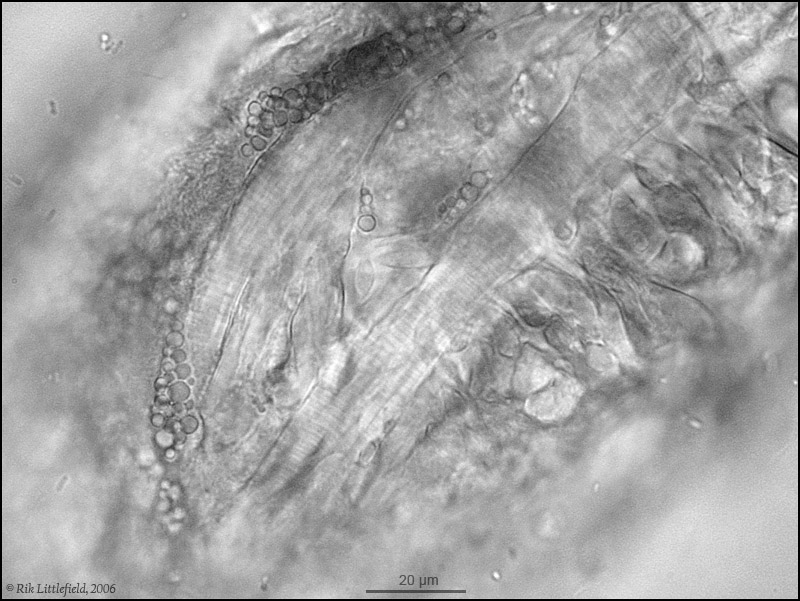 All images have been level adjusted and sharpened slightly to bring out detail.

I have to admit, this is amusing -- even though I don't have a clue about most of what I'm looking at!


--Rik