Last night I posted some shots of

goldenrod seed

over in the macro forum.

MacroLuv asked about some small brown spots visible in one of the shots, so I took an even closer look.

40X NA 0.65 objective, 10X eyepiece, Canon PowerShot SD 700 IS at minimum and maximum zoom, plus some cropping.
Image of stage micrometer overlaid in Photoshop.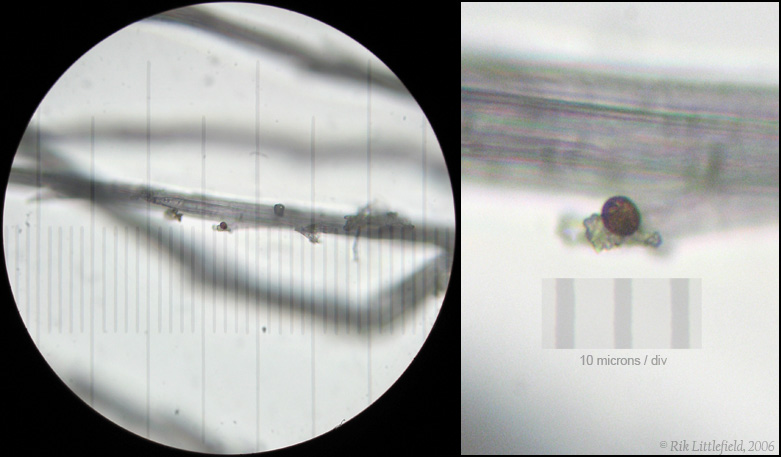 Pollen, you think? The appearance seems right, but the size seems a bit small (5-7 microns diameter -- this is a big one).

--Rik



[Edited from initial post -- photo elements re-arranged to match the macro images better.]